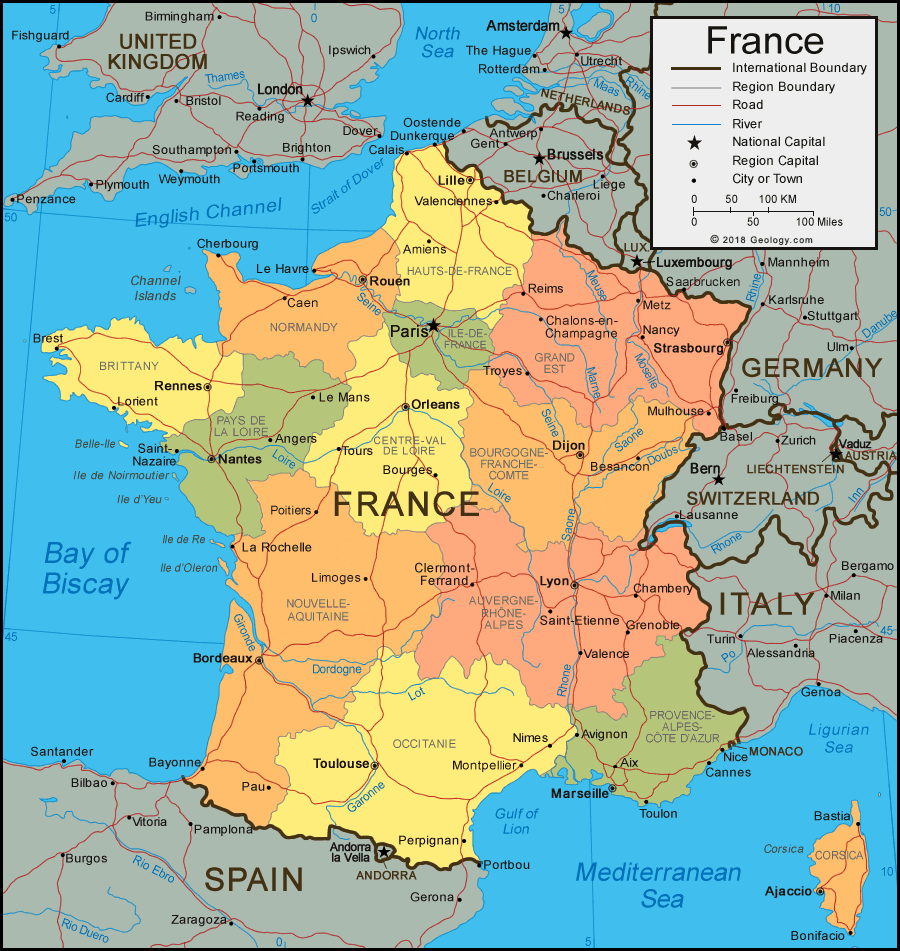 My Monday musing is about wine education and it's importance to the industry and to me personally. I finally got around to taking my French Wine Scholar exam today. It was a long time in the making. I had been signed up and continued paying my extension for years. This time though, I actually really did the work to sit the exam. While it was all multiple choice and no tasting, it was among, if not the most complete and thorough wine exam I have ever taken. It felt as though they asked everything in one way or another. While I don't know if I passed, I did enjoy both the study and sitting the exam. Lisa Airey who runs the French program gave so much information on every level that I found myself ever more impressed with the experience.
The class is so fundamental to a real understanding of French wine and its history. The webinars and e-learning modules brought it all to life. As did looking at maps.
Taking the exam and studying these past weeks followed a class that I was teaching for the Italian Trade Commission in May. Teaching that very complete class on Italy gave me a renewed thirst for study and knowledge. The pleasures of being a life-long student have returned to me and I am very glad.
I also felt the FWS returned France to me in so many ways. I started my life obsessed with everything French. I majored in French in college, lived in Dijon and considered becoming a French teacher. Life has brought me in many other directions, towards other countries and languages but France and French are in my soul as well.